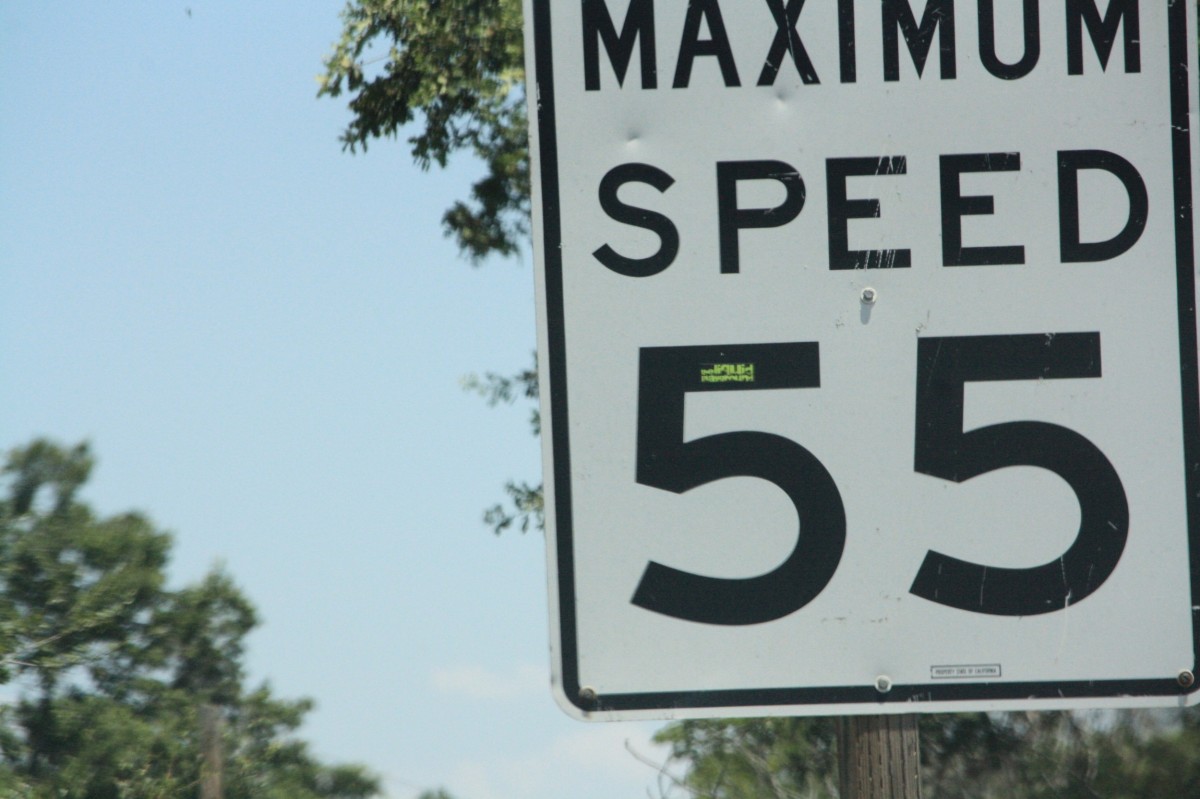 At National Brake & Muffler in Griffin, the history of cars is a huge topic of interest to us. Here's an interesting piece of automotive trivia, from us to you.
Many of us still remember the national speed limit being regulated to 55. In the modern era, many people seem to think it was because cars simply didn't go very fast, or handle high speeds very well, back in the day. While their assessment of automotive performance is more or less true, there's actually a different reason the speed limit was mandated.
Prior to 1974, Speed limits were set by individual states. 75 MPH zones were not uncommon, and in Kansas, the speed limit was 80 for years. In some states, there were no posted speed limits at all on highways, and speed was only limited to what you considered safe for the conditions. With the exception of a 35 MPH speed limit imposed during WWII to conserve resources, there had been no national speed limit. So why the sudden change?
Contrary to popular belief, the federal speed regulation enacted in 1974 wasn't due to safety reasons at all. It was actually implemented in reaction to the fuel crisis of 1973 when gasoline prices shot up and fuel shortages became commonplace. The goal was to limit the speed, thereby preventing automobiles from using so much fuel.
While the transportation department expected a decrease in fuel consumption of about 2.2%, the actual figure ended up being 0.5% to 1%. People weren't happy about it, either. Many drivers simply disregarded the speed limit, while some states openly protested it. Other states saw an opportunity, using it as a means to ticket drivers and increase revenue. Thankfully, in 1995, speed limit decisions were handed back over to individual states, and the speed limit on most highways increased to 70 MPH.
Whether you drive fast, slow, or somewhere in between, have your car serviced by the professional mechanics at National Brake & Muffler. Our technicians have the knowledge, ability, and equipment necessary to maintain or repair any type of car, truck, or SUV on the road. For the best auto repair shop in Griffin, call or drop by today.
_________________
Thank you for visiting National Brake & Muffler in Griffin, GA. Count on our automotive repair technicians to keep your car, truck, suv, or van on the roads longer and safer.
Schedule your appointment today (770) 228-8888 or REQUEST APPOINTMENT HERE.