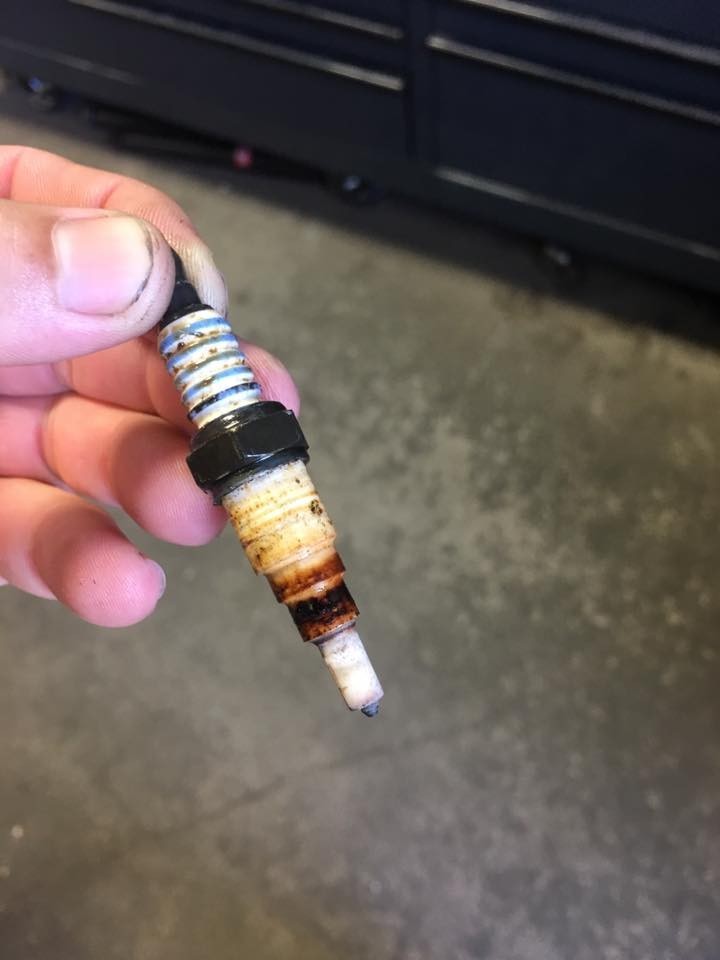 Have you always wondered what a spark plug does? Our team here at National Brake & Muffler is here to help you out. It's simple in theory but does quite a lot of work for such a small piece of equipment. Your spark plug forces electricity to arc across a gap like a bolt of lightning at high voltage and fits into your engine's cylinder head, where it "sparks" to ignite the fuel and creates combustion within your engine. Without it, you wouldn't be able to drive your car or truck.
The spark plug must have an insulated passageway for this high voltage to travel down to the electrode, where it can jump the gap and, from there, be conducted into the engine block and grounded. The plug also has to withstand the extreme heat and pressure inside the cylinder and must be designed so that deposits from fuel additives do not build up on the plug. Spark plugs use a ceramic insert to isolate the high voltage at the electrode, ensuring that the spark happens at the tip of the electrode and not anywhere else on the plug; this insert does double-duty by helping to burn off deposits. Ceramic is a fairly poor heat conductor, so the material gets quite hot during operation. This heat helps to burn off deposits from the electrode. If you're in need of new spark plugs, let our team at National Brake & Muffler in Griffin help you out.
HISTORY TRIVIA: 171 years ago this month, the first known spark plug was invented by Edmond Berger, historians say. Unfortunately, Berger failed to patent his spark plug invention, so documented history points to Sir Oliver Lodge of England, whose sons parlayed the "Lodge Igniter" into a profitable company founded in 1903.
_________________
Thank you for visiting National Brake & Muffler in Griffin, GA. Count on our automotive repair technicians to keep your car, truck, suv, or van on the roads longer and safer.
Schedule your appointment today (770) 228-8888 or REQUEST APPOINTMENT HERE.